1 – Eating Disorders
When you hear the phrase 'eating disorder' how often do you instantly think of a female struggling with anorexia or bulimia? For some reason eating disorders are strongly associated with females, instantly making this something hard for a male to recognise or admit to. The media could be blamed for this inaccurate narrative. Despite doing well to raise monthly awareness about this subject, The Guardian show a lack of balance here in cases involving  both genders; predominately showcasing females.  Until everyone else takes a different view towards this unprejudiced psychological disorder, men will understandably want to keep quiet. Feel like you may have an eating disorder and you're a man? The following site may be able to help.
2 – Mainstream Expectations
Continuing this idea that society dictates how we view certain things and subjects, when have men been known to prioritise appearance over other manly things? Cars, sports, gaming and beer are topics men should take an interest in, right? Surely if such stereotypes weren't expected to be followed, men could freely express their views towards other things without too many heads turning.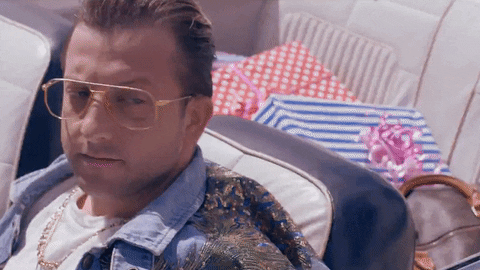 3 – Weakness: Man Up
'Man Up' – such a frequently used phrase. Vulnerability and emotional behaviour are often seen as signs of weakness when it comes to men, as opposed to perfectly normal feelings all humans experience. Men and Women everywhere struggle with opening up about weaknesses, but unfortunately not everyone is willing to risk denting their pride in order to overcome them. American based movement The Representation Project brilliantly showcase the damaging effect these two words may have:
4 – A problem worth talking about?
As mentioned, its not common within society for a man to be overly concerned with their image. Therefore if they were, it's likely they wouldn't recognise this to be a serious enough problem to be worth talking about; especially if they don't like discussing emotion as it is. According to the Mayo Clinic men are more likely to experience physical symptoms as opposed to emotional symptoms when identifying forms of depression, meaning the problem isn't always obvious.
Increasing rates of orthorexia in men is a good example of how a problem may not be entirely apparent. What may seem like a very strict lifestyle isn't always the case – in fact it could be something much more serious than that.
"Orthorexia" is a eating disorder that begins with a basic desire to eat better, but becomes an obsession with health food.

— Strong facts (@RealStrongfacts) December 24, 2016
5 – Banter
How many times have you heard someone tease their father about a 'beer belly' or going up a clothing size? Or when a group of guys also tease their friends about being too big or too small in a similarly comical manner? With the subject at hand always being referred to as a joke, it would be extremely hard to break this mould and talk about it seriously. This would be a brave thing to do.